Blister Packing Machines From China
( CN-300A Automatic | CN-40 | CN-50 Manual | CN-4050 Blister Folding )
High Frequency Welding Machine
Blister pack is a term for several types of pre-formed clear plastic packaging used for small consumer goods. Blister packaging is an inexpensive option for creating packages that are durable, transparent, and tamper proof.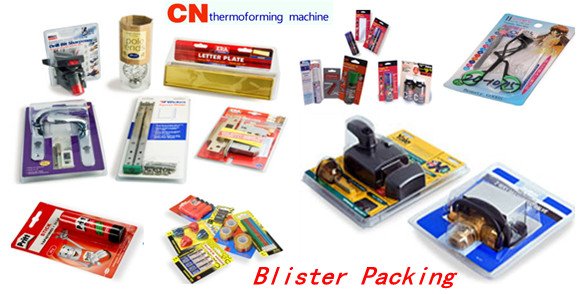 CN-300A/500a: Automatic Bliter Packaging Machine: Forming—Heating Sealing—Cutting–Stacking Inline.
CN-40 : Continuous Blister packaging Machine: Need to put the blister and paper card by hand.
CN-50 : Manula blister packaging machine, also called heat sealing machine.samller blister packaging machine
CN-4050 : Blister edge folding machine, for three edge blister folding.
Download Brochure of Blister Machines:
Toothbrush blister packaging machine, toothbrush packaging machine,Blister packaging machine,Blister edge folding machine