Vacuum Forming Machines Supplier From China
Vacuum forming is usually restricted to forming plastic parts that are rather shallow in depth.
Thin sheets are formed into rigid cavities for unit doses of pharmaceuticals and for loose objects that are carded or presented as point of purchase items.
Thick sheet is formed into permanent objects such as turnpike signs and protective covers.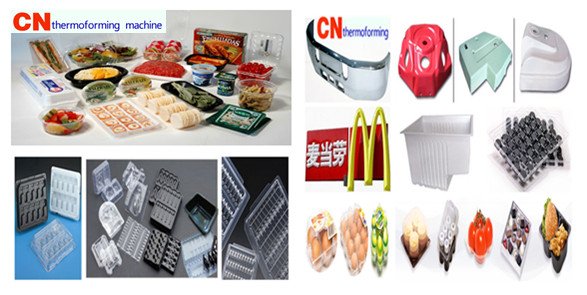 Professional Vacuum Forming Mold For Reference:


Normally, draft angles must be present in the design on the mold (a recommended minimum of 3°). Otherwise, release of the formed plastic and the mold is difficult.